Winners Announced At 28th Annual Star Island Shark Tournament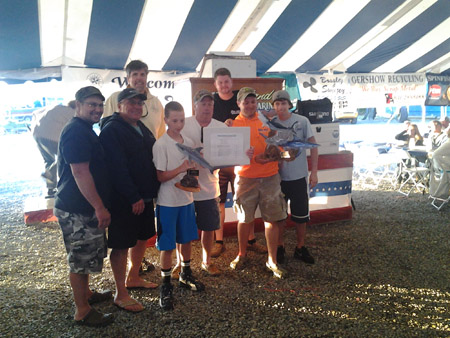 Star Island's 28th annual Shark Tournament was held on June 13-14 at Star Island Yacht Club. One hundred fifteen boats took part in the two-day event, with more than half of the entrants participating for the first time. All the fish that were caught at the tournament generated a total of 750 pounds of edible shark meat, which was donated to Long Island Council of Churches.
Ed Groppe aboard the "Reel Deal" caught a 377-pound thresher — the heaviest catch overall — while the heaviest mako was reeled in by Charles Maurer Jr. aboard the "Alyssa Ann," weighing in at 281 pounds. The heaviest blue shark of the tournament weighed in at 250 pounds and was caught by Paul Allegra aboard the "Helena."
For more information on Star Island Yacht Club, call (631) 668-5052 or visit www.starislandyc.com.