Winners Announced At Star Island Yacht Club's 5th Annual Striped Bass Tournament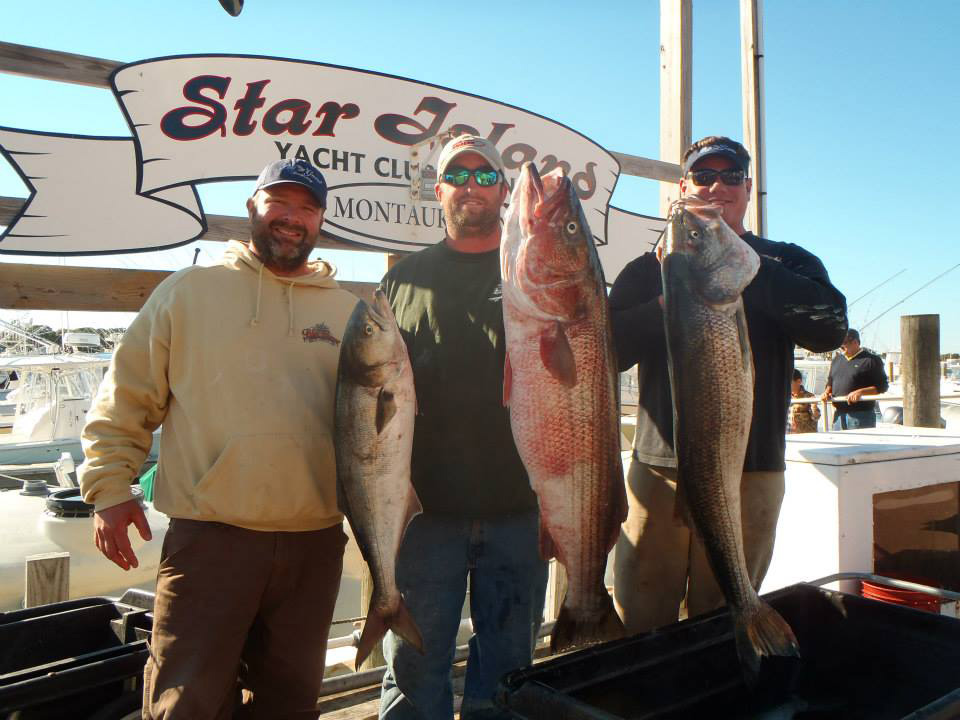 Members of the "Joy Sea" proudly display their trophies for catching the largest striped bass and largest bluefish at the 5th Annual Striped Bass Tournament at Star Island Yacht Club on October 12.
Montauk, NY — On October 12, Star Island Yacht Club hosted its 5th Annual Striped Bass Tournament. Winners were awarded cash prizes and trophies for the biggest striped bass and the largest bluefish.
This year's big winner was the crew of "Joy Sea." They won $5,000 for catching the heaviest striped bass, which weighed in at 41.7 pounds, and another $1,000 for the largest bluefish at 13.5 lbs. Members of "Big Game" took home $2,500 and second place with a striped bass weighing in at 39.4 lbs. The crew of the "Akkina Kel" came in third with a striped bass at 35.4 lbs. and a cash prize of $1,500.
For more information on Star Island Yacht Club, call (631) 668-5052, or visit www.starislandyc.com.