26th Annual Mako, Thresher & Tuna Tournament
Past Results | Photo Galleries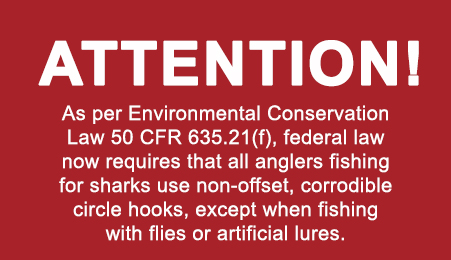 THIS TOURNAMENT HAS BEEN CANCELLED.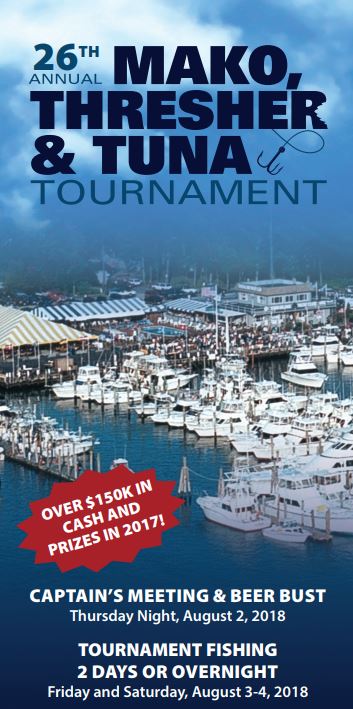 Can You Rise to the Challenge in 2018?
2017 was the year for huge Thresher sharks with TWO Thesher sharks coming in at OVER 580 pounds. The event also featured expanded prize categories and a higher total prize amounts, with more than $150,000 paid out in cash and prizes.
Think you have what it takes to compete in 2018? Well, get your reservation in early! Star Island Yacht Club & Marina's 25th Annual Mako, Thresher and Tuna Tournament is always a fan favorite. As with past years, the tournament includes not only sharks, but also any species of tuna, including Blue Fin. Overnight fishing returns again this year so the Captains are encouraged to get an early start on their fishing for Day Two. As with last year, you can only weigh in one shark per day. Provided that National Marine Fisheries regulations are followed, you may weigh in more than one tuna per day and may weigh in tuna multiple times per day.
Star Island continues to make improvements to its facility in an effort to better accommodate our guests and tournament participants, such as the new 50- and 100-ton open-end travel lifts that were added this off-season.
PRIZES
Heaviest Mako $2,500
2nd Heaviest Mako $1,500
3rd Heaviest Mako $1,000
Heaviest Thresher $2,500
2nd Heaviest Thresher $1,500
3rd Heaviest Thresher $1,000
Heaviest Tuna $2,500
2nd Heaviest Tuna $1,500
3rd Heaviest Tuna $1,000
Total $15,000
SPONSORS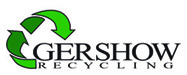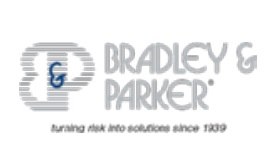 Seacoast Marine Supplies, and Kellogg Marine-Jim Wickey
Entry Fee $800.00 Per Boat
ENTRY FORM
Rules & Regulations
Past Results
For Reservations Call (631) 668-5052
TOURNAMENT DOCKAGE FEES
Transient rates for this tournament are available upon request. Utilities are $30 for 30-amp and single-cord, 50-amp service and $50 for two-cord, 50-amp service. For transient dockage, please check the appropriate box on the entry blank and mail payment to reserve your slip reservation. Dockage is available on a first-come, first-serve basis. Dockage for the tournament is a three-night minimum stay.