25th Annual Mako, Thresher & Tuna Tournament
Past Results | Photo Galleries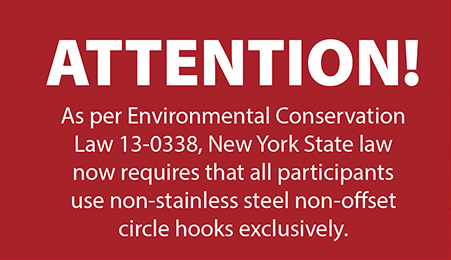 Thursday, August 3, 2017 at 7:30pm
Captain's Meeting & Beer Bust
Friday, August 4, 2017 
5:00 AM Coffee/Danish
Fishing 6:00 AM
Saturday, August 5, 2017
5:00 AM Coffee/Danish
Return by 5:00 PM
Awards 7:30 PM
BACK FOR 2017 • OVERNIGHT FISHING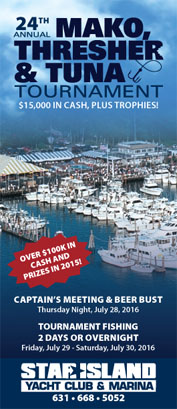 Get your reservation in early, because Star Island Yacht Club & Marina's 25th Annual Mako, Thresher and Tuna Tournament is guaranteed to be our best one yet.  We have expanded the tournament beyond sharks to include any species of tuna, including Blue Fin.  As part of this expansion, we have also increased the number of prize categories and raised the total prize amount to $15,000.  
Also for 2017, you may now fish overnight. We often heard from participants in the past that they would have liked to stay out overnight, in the event they didn't have fish to weigh in for the first day, or if they weighed in earlier and wanted to get a headstart on Day Two. You can now do this; however, you can only weigh in one shark per day. Provided that National Marine Fisheries regulations are followed, you may weigh in more than one tuna per day and may weigh in tuna multiple times per day.
We have also made a number of improvements around Star Island to better accommodate our guests and tournament participants. We are pleased to announce that we now have high-speed fuel pumps available at all of our slips.  In another change, the Star Island Grill welcomes our new chef, Tom.  When you are here, you will have to check out its updated and expanded menu.
PRIZES
Heaviest Mako $2,500
2nd Heaviest Mako $1,500
3rd Heaviest Mako $1,000
Heaviest Thresher $2,500
2nd Heaviest Thresher $1,500
3rd Heaviest Thresher $1,000
Heaviest Tuna $2,500
2nd Heaviest Tuna $1,500
3rd Heaviest Tuna $1,000
Total $15,000
SPONSORS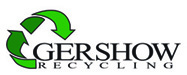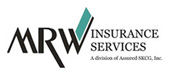 Daiwa Fishing Tackle, Tsunami Fishing Tackle, Penn Reels, Seacoast Marine Supplies, Kellogg Marine-Jim Wickey, and Costa Del Mar Sunglasses
Entry Fee $800.00 Per Boat
ENTRY FORM
Rules & Regulations
Past Results
For Reservations Call (631) 668-5052
TOURNAMENT DOCKAGE FEES
Transient rates for this tournament will be $6.00/foot up to 59', $6.50/foot for 60' to 84' and $7.50/foot for 85' and up. Utilities are $30 for 30-amp and single-cord, 50-amp service and $50 for two-cord, 50-amp service. For transient dockage, please check the appropriate box on the entry blank and mail payment to reserve your slip reservation. Dockage is available on a first-come, first-serve basis. Dockage for the tournament is a three-night minimum stay.